UPCOMING EVENTS & NOTICES
Location - Dupuis Park
Date/Time - Sunday, September 22, 2019 starting at 1:00 PM.
What to bring- important!
a good-sized dish to share according to the first letter of your last name:

A to J - "Hearty" Appetizers (example bruschetta vs a bag of chips)

K to R - Salad

S to Z - Main Dish (including serving cutlery)

folding chairs

your own beverages
DESSERT, CUPS, PLATES, CUTLERY, NAPKINS AND TABLES PROVIDED BY THE COMMUNITY ASSOCIATION.
Questions? email Anne Macnab at annemacnab@hotmail.com
PAST EVENTS- ARCHIVES
Event - Casa Loma Community Garage Sale
Location - Throughout the Neighborhood
Date/Time - June 22, 2019 8 AM - NOON
The community garage sale will once again be held on the day of the AGM. Make your plans to share your treasures with neighbors and visitors.
Register will our Board member Anne Macnab mailto:annemacnab@icloud.com OR call ANNE at 250-859-4699.
Anne will arrange advertising and has also arranged to have a SHARE truck pick up the unsold items at noon that day. Be sure to register in advance.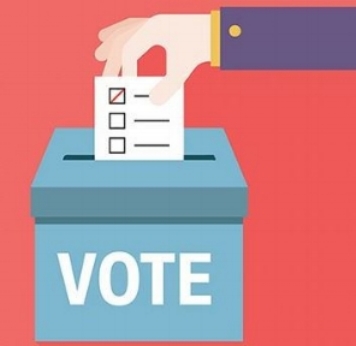 Thank you to the community for providing feedback, ideas, and valuable input which helped pass the bylaws and constitution officially on November 26, 2018. Highlights of the process:
Survey: Community support for key topics that were included in the final bylaw package ranged from 78%-88%. Improvements and changes were made based on this community feedback for the final vote.
Vote: using the online platform "Election Buddy," 89 votes were registered between Nov 6-18th, 2018, with 98.9% in favor of the bylaws and constitution package as proposed (see graphic below)
Officially passed: on November 26th, and Casa Loma is now current as per the BC Societies Act!
Our registered constitution + bylaw package can be downloaded here: CLCA BYLAWS
Community Notice- Speed Limit Sign Repair
Location - Campbell Road

Details as of October, 2018
UPDATE: The sign is now fixed and functioning properly, a special thanks to the City of West Kelowna for getting the sign back up and operational!
Event - Casa Loma Community BBQ
Location - Dupuis Park
Date/Time - Saturday, June 23, 2018 from 12:00 noon to 1:30 pm
All Casa Loma residents are welcome to join in on the fun and get to know your neighbours!
Event - Annual General Meeting
Location - Dupuis Park
Date/Time - Saturday, June 23, 2018 at 1:30 pm
Please sign in for the AGM during the Community BBQ to ensure the AGM begins on time.
Documents for the Event - see the AGM 2018 page
Event - Casa Loma Easter Egg Hunt
Location - Dupuis Park
Date/Time - Saturday, March 31, 2018 at 11:00 am
Event - Thank You Firefighter Party
Location - Dupuis Park
Date/Time - Tuesday, September 12, 2017 from 4:30 pm to 7:00 pm
We want to thank the City of West Kelowna personnel, firefighters and all emergency workers who served us all well with significant flood control duties this summer.
Casa Loma community residents are invited to our community Thank You BBQ. Bring your lawn chairs, enjoy the BBQ, get to know your neighbors and make new friends.